The Liebert GXT4-10000RT208 Rack/Tower UPS is a true on-line UPS with a 10000VA/9000W power capacity that delivers continuous, high-quality AC power to IT equipment with no break when transferring to battery power.
It protects equipment from all power disturbances such as but not limited to blackouts, brownouts, sags, surges, frequency deviations, or noise interference.
Benefits: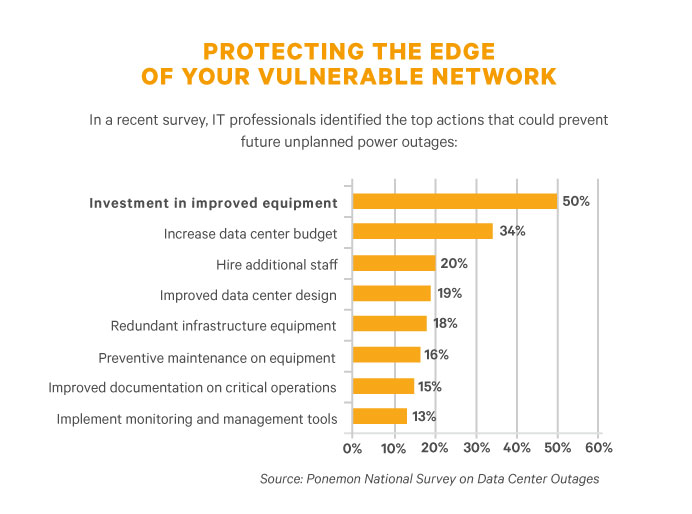 Zero transfer time, provides highest level of electrical protection with seamless flow of power
Highest level of protection available in this UPS capacity range
Energy-savings operation modes
 Fast, easy serviceability
Intelligent-ready networking
Power factor correction
Frequency conversion Internal automatic bypass to protect against adverse conditions
Imiprove availability by controling power to multiple devices.  
Manual bypass capability
Support for up to six external battery cabinets for extended run-time
Features:
On-Line, double conversion design
Eco mode optional operation
 Replaceable, hot swappable batteries
Rack or tower configuration
Rack mount kit & batteries are standard in all models
Web / SNMP communications card included as standard
Use the Interactive Runtime Graph to get detailed run time information for various load levels and extended runtime battery.
Additional Recommended Options:
Vertiv designs, builds and services critical infrastructure that enables vital applications for data centers, communication networks and commercial and industrial facilities. We support today's growing mobile and cloud computing markets with a portfolio of power, thermal and infrastructure management solutions.
We offer unsurpassed global scale and broad expertise, built from our heritage as Emerson Network Power. And now as Vertiv, we match industry leadership with the focus and spirit of a startup.