Vertiv™ Power Module 1000/1200 enables you to deploy isolated, power-dense, critical infrastructure capacity just in time to meet your business demands.
REQUEST A QUOTE FOR CONFIGUATION AND PRICING
Benefits
Rapidly construct redundant blocks of 1000 or 1200 kVA/kW critical power infrastructure for new or existing facilities
Vertiv™ Power Module can be used in a site architecture that is hot scalable, meaning you can add capacity by simply adding additional units, without taking critical loads offline.
All subsystems are factory installed into a transportable enclosure, shortening the on-site time required to install and startup and reducing the potential for risk, quality or schedule delays.
Features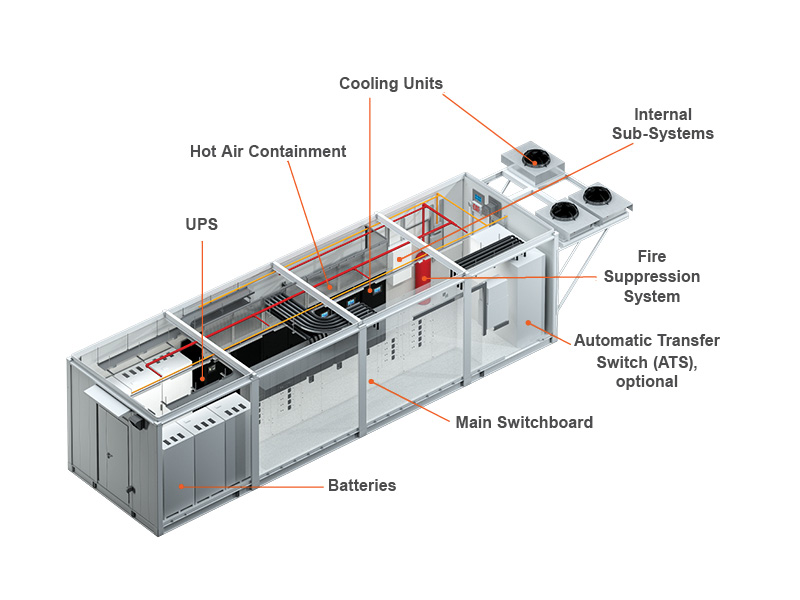 Liebert® EXL S1 UPS offering industry-leading power density and proven reliability
Multiple switchboard configurations offering distribution options for both critical (UPS-protected) and non-critical downstream loads
Flexible incoming and outgoing power connections, overhead or underfloor, that can match the site architecture you choose
Integral energy storage with VRLA batteries
Redundant Liebert thermal management units with air containment – ensuring optimal operating conditions for all subsystems, even in the event of utility power loss
Clean agent fire suppression to reliably protect assets in the event of a fire